Red band
Red Band has a strong heritage in the Netherlands, where its roots go back to 1928.
Since the start, the Red Band brand has built up a leading position in the Dutch and German sugar confectionery markets with a promise to deliver fun, quality and pleasure.
The classic Winegum Mix, the original Drop Fruit Duo's and Pret Mix are some of the well known products that are sold under the Red Band brand.
In 2006 Red Band was repositioned and the brand was given the same design as Malaco.
Sold in the Netherlands, Germany, Switzerland, Canada, Austria, Singapore, Hong Kong, Spain, Portugal, the Baltics, Russia, the Middle East, the Czech Republic, Malta, Cyprus and Israel.

Buy Redband online at hollandforyou

Redband
Red band
Sales price with discount:
Sales price with discount:
Sales price with discount:
Sales price with discount:
Sales price with discount:
Sales price with discount: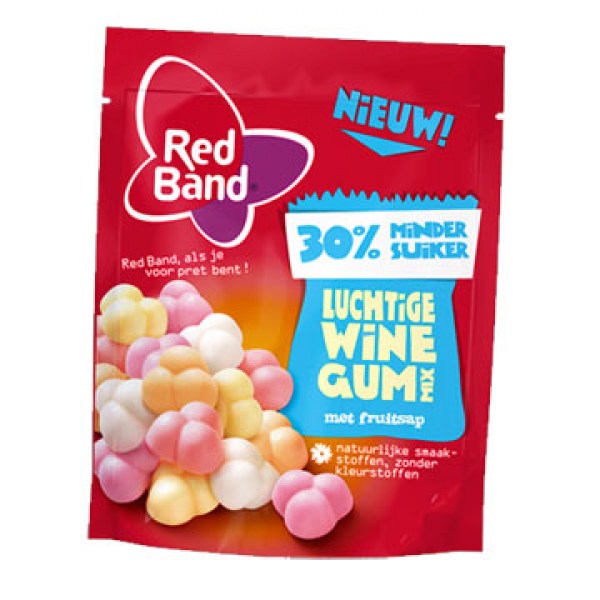 Sales price with discount:
Sales price with discount:
Sales price with discount:
Sales price with discount:
Sales price with discount:
Sales price with discount:
Sales price with discount:
Sales price with discount:
Sales price with discount:
Sales price with discount:
Sales price with discount: