Bertolli
Like to eat italian food, Try Bertolli.
Anno 2013, Bertolli has become an international brand, comprising a comprehensive range comprising include pasta sauces, meal packages and olive oil. Despite this growth, the love of food was never lost. We still use only the finest ingredients, for the pure flavors of our products, prepared according to the best Italian recipes.
Buy Bertolli at our leading Hollandshop since 2004, Hollandforyou ..all your dutch products online!
Bertolli
Sales price with discount:
Sales price with discount: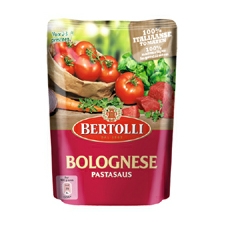 Sales price with discount:
Sales price with discount:
Sales price with discount:
Sales price with discount: